Top 5 haunted railway stations in India, Where people are afraid to go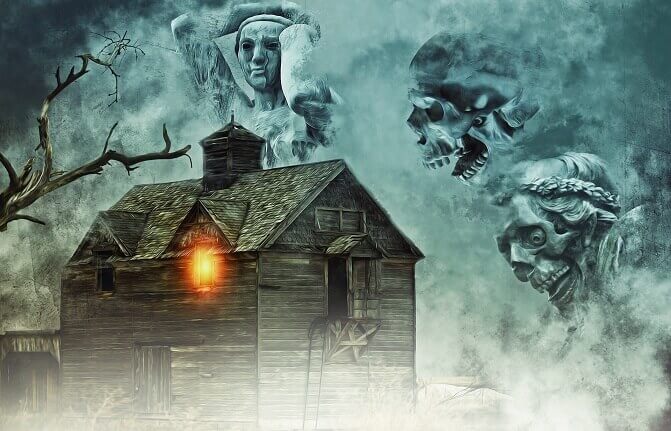 Friends, you are warmly welcomed in this article full of mystery and adventure. Today we will know which are the railway stations in India which are really haunted.
1. Ludhiana Railway Station – Punjab
While this railway station in Ludhiana city center of Punjab comes in quite busy stations, but this entire station is not haunted but only one counter is considered haunted. The story behind this is that a person named Subhash used to work at a reservation counter here and one day that person died accidentally at this counter and from then onwards.
Whoever sat in this counter began to experience strange things, as if it seemed that someone was biting his back, etc. People concluded that the person's soul does not want someone to sit in this counter, so this counter was closed.
2. Ravindra Sarobar Metro Station – Kolkata
This Kolkata metro station is also one of the busiest stations, but the people here always feel such a unique feeling that someone is hovering around but not seen. Even the drivers of the metro train have said the same and according to the people, many people have committed suicide here, so the souls of those people keep wandering here. For this reason, this place is also called the suicide point of Kolkata.
3. M.G. Road Metro Station – Gurgaon
This metro station is located in Gurgaon and is also known as the Bhootiya railway station of Gurgaon. It is said that a woman committed suicide at this station and from this day the soul of that woman scares people here by taking out her tongue and eyes from the mirror of the metro train. By the way, no one knows what is the reality behind this story.
4. Dwarka Sector 9 Metro Station – Delhi
It is famous about this metro station in Dwarka Sector-9, Delhi, that a woman wearing white saree in the night, chases the coming vehicles, and sometimes this soul knocks the glass of the vehicles and if Not listening to her and when she comes in front, she slaps. That's why people are afraid to know from here at night.
5. Tunnel No-33, Shimla
This tunnel built near Barog station in Shimla also has a different history, it is said that during the British rule, an English engineer named Barog was given all the construction and other responsibilities of this station.
But due to some reason, he could not meet these responsibilities and the British rulers fined him and fired him from work, which hurt him a lot and he committed suicide. His body was buried near this tunnel number 33 and since that time many people have claimed to have seen his soul walking here and this tunnel has been haunted.
Did you like this article? please tell us through the comment box given below.