Make Life Easy With Google Assistant – Top 5 Features to Explore
Google Assistant makes your life simple and easy in many ways but still many people are not fully aware of its main features, this article has been written keeping this in mind.
We will tell you about some special features of Google Assistant in a few points.
1) The first tab of lower options – Google Assistant
As soon as you open Google Assistant in your Android phone, you will see the first tab selected at the bottom left side, this tab will tell you about all the things happening today, as an example, it will tell your today's calendar What is scheduled in or will show the current balance of your credit card or your today's reminder as well as tomorrow's reminders, etc.
If you are a sports enthusiast, then you will be informed about the upcoming sports events according to your interest.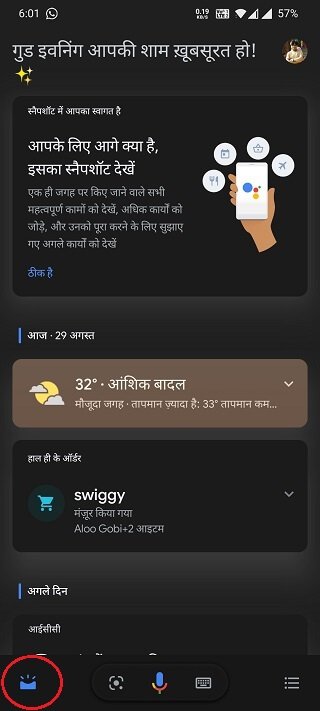 If you have written something in your to-do list, it will be seen here.
As we all know, the Corona epidemic is going on in every country, here you will also see an Info Card about this epidemic.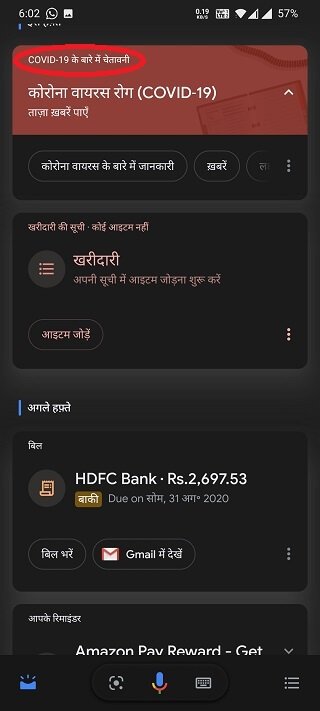 Meaning that all the important things in today's day will be visible to you here as Info Cards.
2) The second tab of lower options – Google Assistant
The second option that provides you with the features of Google lens, for your knowledge, let us tell you that through Google lens, you can take many kinds of unique functions from a mobile camera, for example, you can use the translation by scanning from the camera. You can extract text from an image, scan anything, and get links to buy it, scan a location with a camera and find its location, etc. That is, through artificial intelligence, Google lens can help you a lot.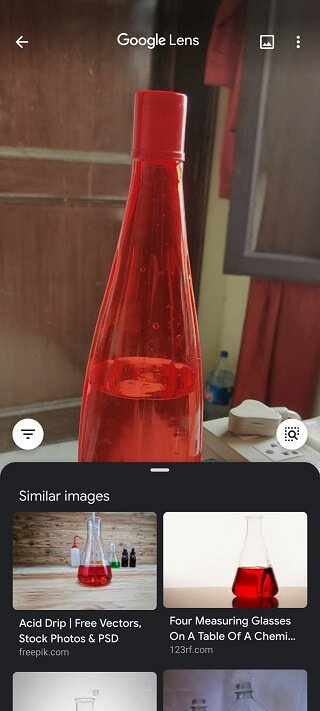 3) The third tab of lower options – Google Assistant
This part is the most special part of Google Assistant, by clicking on the icon of the mic here, you can find anything in Google search with your voice. For example, 'What is the date today?', 'What is the capital of India?' e.t.c. You will find the answer to any of your questions here. So Run horses in your mind and ask anything.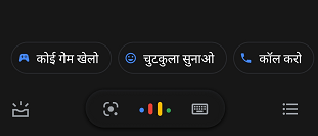 3) The fourth tab of lower options
Like the third tab, it also provides you with the same functionality, but here you do not have to speak, but by typing from the keypad of your mobile, you will get the answers to all your questions.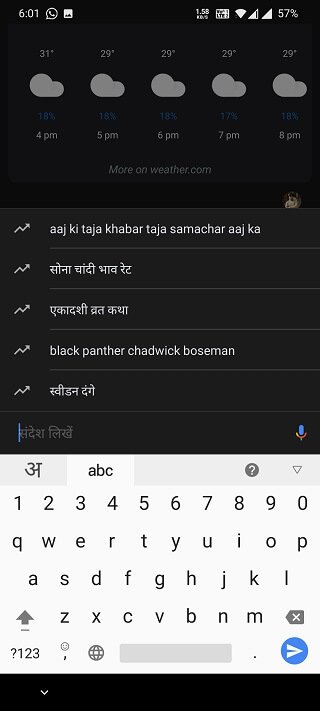 4) Last right tab of lower options
In this part of Google Assistant, Google shows you many tips and tricks which help you to use this application. Also, by clicking on the picture of your account in the top right, you can also manage the settings of Google Assistant. In the settings you can set all types of options to your liking, for example here you can set which language you want to use in this application, etc.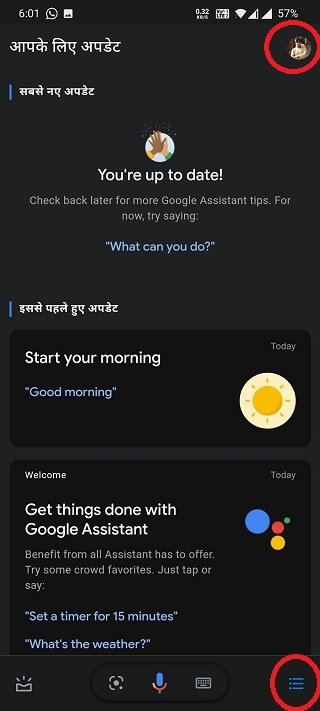 Bonus tip
You can use Google Assistant to transform your home into a smart home so that all the devices in your home will be able to control directly from your voice.
If you want help with a smart home setup then there are links to some videos below which will be helpful in your questions.
In case of support and assistance to help you in transforming your home into a smart home, then do visit once at 'Smart Device Packages by GearKnowledge'. We are here to help you out.
You can use the comments section to talk to us.