Top 5 Best Cloud Storage for Data Backup
Online cloud storage is a revolutionary technology by which we can store our data online. It will be beneficial that even if storage is less, you can access your data anytime with the help of cloud storage. There are many companies that provide this facility. Top 5 Best Cloud Storage is available in both free and paid medium, just a small hurdle is that this storage is limited in the free account. If you need more space then you have to take a paid plan.
This cloud storage facility provided by Google provides 15GB of limited space to the free user. Actually, the entire free package of Google comes in 15GB of total space, which mainly includes Gmail, G-Drive, Google Photos, etc.
If your usage exceeds 15GB, then you have to take a paid plan, in which mainly 2 plans are available: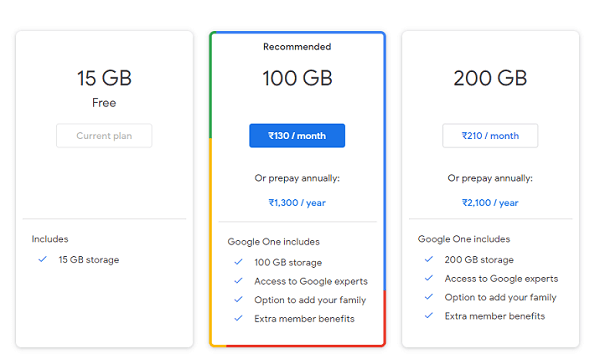 100GB Plan
You get up to 100GB of cloud storage at a monthly fee of 130 rupees, in which you can save any kind of your important data such as images, PDF files, video files, audio files, etc.
Make your life easier with the help of Google Assistant
200GB plan
In this paid plan that comes with a monthly plan of Rs 210, you can get extended storage of up to 200GB.
If you use an Android smartphone, you can use this 15GB of free storage by syncing your phone's gallery. This way you can add 15GB of extra space to your phone.

Gmail Tips and Tricks: Must know for every Gmail user

Up to 5GB of storage is available for free in this storage facility provided by Microsoft company. After that, you get 100GB of space for Rs 140 monthly. As you upgrade the plans, you start getting more features.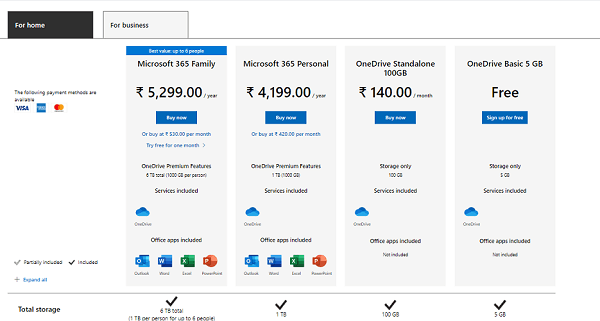 For example, for an annual fee of rupees 4199, you get a Microsoft 365 Personal starting plan with which Microsoft Office, Microsoft Word, Microsoft Excel, and Microsoft PowerPoint are also licensed.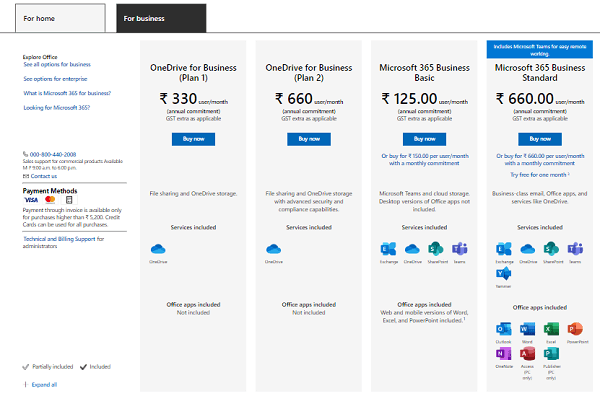 Dropbox offers up to 2GB of storage in its free plan. Which is much less than the rest of the cloud storage providers. But Dropbox offers a lot of good features and its app also provides a very net and clean interface. After the 2GB space is over, you will need paid plans, which you can see in the screenshot below.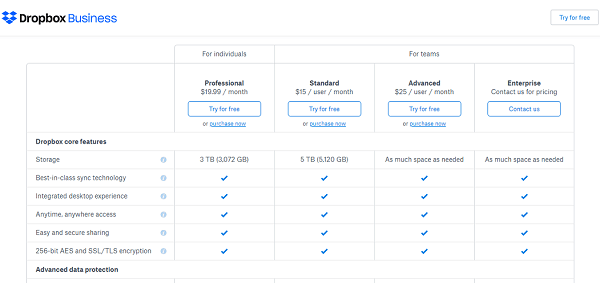 The good thing is that you get a 30-day trial in every paid plan. If you do not like the facilities within 30 days, then at any time you can cancel the subscription and you will not be charged anything.
Top Apps for Android you must use in 2020
The Cloud Storage Provided box gives you up to 10GB of storage for free, all you have to do is register for free and you're done. Isn't it simple, correct? After that, for additional storage, you can take a 785 rupees monthly Pro plan in which you will get 100GB of whooping storage.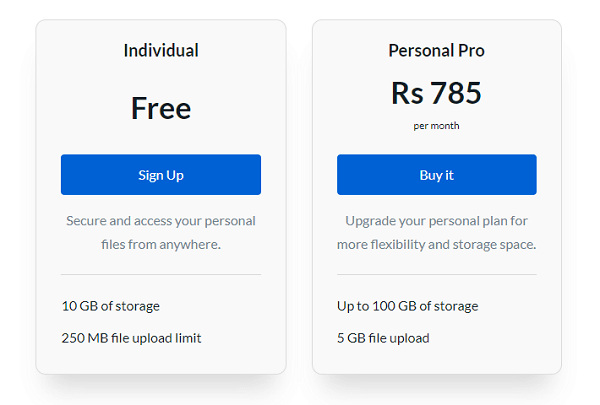 By the way, if you talk about business plans, then rupees 410 monthly business plans start in which you will get 100GB of storage, which you can share with a maximum of 10 users. After this, plans will become more expensive. Here also you will get the option to try before you buy.
Free Up to 50GB of Cloud Storage You can get extra cloud storage by just installing the desktop app (doing that you will be rewarded 20GB extra storage) and with the mobile app (15GB storage will be rewarded by installing the app), But be in mind that both will expire after 180 days. even you will get an extra additional 10GB of storage if any of your friends will join mega with your reference.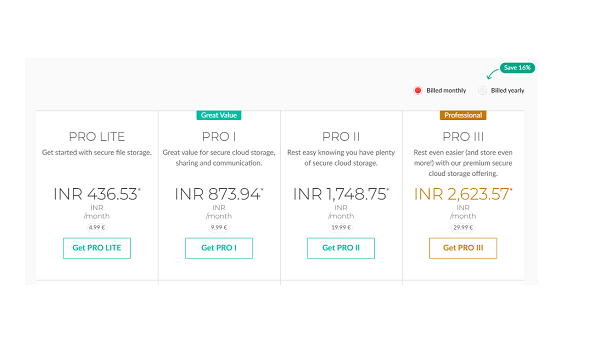 Also, it is very important to know that with Mega Cloud you get to see world-class security. All your data remains completely encrypted and you can be relaxed.
If you want to get more convenience then pro plans are also available in which you also get 2 months extra time.
Bonus point
By downloading the mobile apps of all the above cloud storage companies, you can move all the data of your smartphone to the cloud. You can download any of your data present in the cloud storage app, that is, the data will always be in your reach, not on mobile. As a result, mobile storage will be free, and mobile works faster.
If you found this article useful or have any questions, please leave your comment by going to the comments section below.
Frequently Asked Questions
Why I Need Cloud Storage?
If you have limited storage in your device, you must use any cloud provider for your data need.
Free Cloud Subscription is Suitable or Not?
Most providers are giving free storage. If the given free storage is sufficient for you, You may be more than happy.
Which is the most secure Cloud Storage?
Mostly all the providers talked here are secure.
Is My Data Safe in Cloud Storage?
Yes, of course, Cloud providers are having the best class security for the data. No need to worry about here.