Top Apps for Android, the best apps you can get in 2021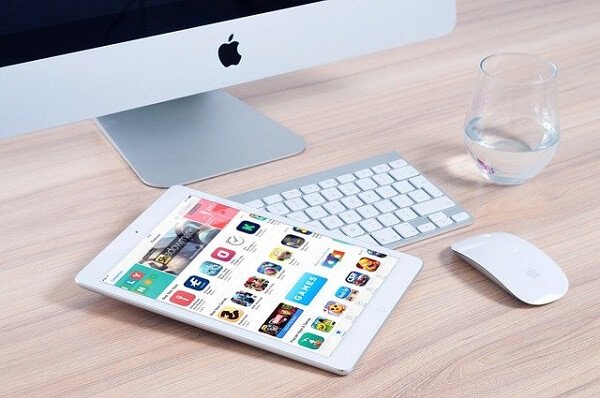 By the way, everyone's choice is different and everybody downloads the applications in their mobiles according to their needs and then uses them, In top Apps for Android, our effort is to know which top apps are safe and useful for you.
But even today, fake apps are seen in large amounts.
Apple investigates an app before publishing it in its app store, only after that the application is published in the Apple application store.
While applications can be published in Android's Play Store without any check, a harmful app can be found in the Google Play Store. However, Google periodically scans its Play Store for harmful apps and suspicious apps are immediately removed.
I have prepared a list of some important and trustworthy Top Apps for Android so that all our work is done and we will not suffer any loss.
The thing to keep in mind is that we use apps that are free and there are no ads in them. If there are ads in the app, then those apps will keep sending you unnecessary push notifications from time to time, due to which the battery of the mobile is discharged quickly.
Social Media Apps
Nowadays, social media is dominated everywhere and almost everyone uses social media apps in one way or the other. But this does not mean that any application should be used.
 Facebook


Many types of applications related to Facebook will be found in the Android Play Store, but you should only use Facebook's official app.

Instagram
This Facebook-owned app should also be used only by official ones.


Whatsapp




Same as Instagram, this is also a Facebook-owned app. You can easily find many similar apps like third-party WhatsApp, but you only download the official ones.

Telegram




It is the second-largest massaging app after Whatsapp. This app has millions of users.
To-Do list Apps – Top Apps for Android
Nowadays there is no time for copy-books and everything has to be done from mobile, and even our daily activities can be written on mobile and we can set reminders in it.
Some such reliable to-do applications are as follows –
Easy Checklist (Now Removed from Playstore) 




This is a clean and clean simple to-do list app. It is on my top 10 list.

Google Tasks 


This is a reliable task list app from Google.

Microsoft To-Do: List, Task & Reminder 


This To-Do app made by Microsoft is very innovative and simple.
Notepad Apps – Top Apps for Android
For this category, I will tell you a few selected and minimalistic apps.
ColorNote Notepad Notes


This application is completely free without ads, you can use it without worrying.

Notepad


The above app is also completely ads free.
Document Scanning Apps
Document scanning apps in the category Top Apps for Android are becoming very popular nowadays. But the problem is that most of the apps are Chinese and now these Chinese apps are completely banned in India. That's why I brought you the Made in India apps.
Adobe Scan: PDF Scanner with OCR, PDF Creator


This app, created by Adobe, the leading software maker, is fully capable of scanning your documents properly. You should try using it.

vFlat – Your mobile book scanner

 


This app gives a very unique answer to the Chinese app CAM scanner. I found this app very easy and innovative.
Customization Apps
A mobile user gets bored seeing the same type of mobile icons, why don't we try something fresh and unique?
Rugos Premium – Icon Pack 


This icon pack is my favourite customization pack. Although it is a paid app, from time to time it also gets a free list.

Until the article is written, this pack is visible in the free listing.

Graby Spin – Icon Pack 


The developer of Rugos Icon Pack has also developed it. It is also a paid app but at the moment it is in the free listing.
Video Players
The inbuilt video player that comes with the mobile is not very smooth and the default video player does not support all the formats. That is why a third-party video app is needed in wast list of Top Apps for Android.
MX Video Player  


This video player is the most downloaded app in the Google Play Store.

VLC for Android


Like the MX player, this app is also very popular.
Audio / Music Player
Like default video players, default audio players are also simple and boring. If you want some innovative features, then you will need a third-party audio player.
Poweramp Music Player 




It is the best audio player so far and almost all innovative and full features are loaded in it. To enjoy all the features, you have to buy its paid version, which is quite cheap.

AIMP 


You can try it once for a free and ads-free experience.
Shopping Apps
There are two big e-commerce players in India.
Amazon Shopping, UPI, Money Transfer, Bill Payment




From shopping to mobile recharge and bill payments, you can tackle all the tasks here.

Flipkart Online Shopping App


Here also you get the facility of online shopping and mobile bill payment and mobile recharge.
Email Apps
Gmail app under top Apps for Android gets a lot of features but with third-party email apps, you get a lot of benefits.
Aqua Mail- Email app for Any Email


This email app, with features full of features and a clean and smooth interface, is my most favourite because email is the biggest need today. In the free version, you can configure only 2 email accounts in it and if you have to configure more than 2 email accounts then you have to buy its paid version.

Microsoft Outlook: Organize Your Email & Calendar 




If you want to configure your office email, then this app can be very beneficial for you.
Streaming Apps
During this time of the Corona epidemic, when we are all working from home, then when you start getting bored while working, you can watch the movie or serial of your choice from the streaming apps below.
Netflix  


Monthly Mobile Plan of Netflix Rs. Starts at 199, in which you get to see top class web series and movies.

Amazon Prime Video


Like Netflix, here you also get to see new web series and movies. Amazon Prime subscription starts at Rs 129 monthly.

And the full year subscription comes to Rs 999.

Zee5 


Zee5 is the third-largest streaming content provider after Netflix and Amazon Prime. Its full-year subscription is Rs 699 or you can also go for a monthly subscription of Rs 99.
We hope you will find the applications mentioned above useful. If you have any suggestions or advice, please let us know in the comments below.