Youtube Shorts – A Google's Own Tiktok Alternative
YouTube has announced the launch of 'Shorts', this will be a short video app in which videos up to 15 seconds can be uploaded.
It is worth noting that only a few days after Tik-Tok was banned, YouTube has spoken about the launch of this application.
However, according to what has been told about it in YouTube's blog, only videos up to 15 seconds will be uploaded in it, but this limit may be increased in the future.
What is 'Shorts'?
'Shorts' is a medium through which you can express yourself in 15 seconds or less. Creators can upload videos and create videos directly from their phones and showcase their talent. Also, creators can also earn something by taking advantage of YouTube's monetization feature.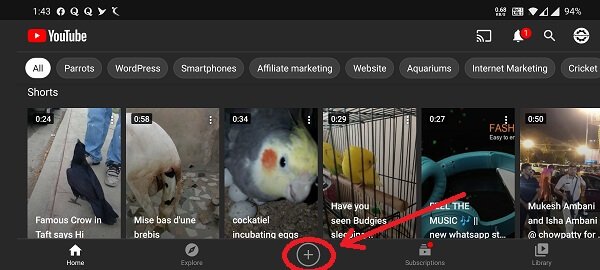 So now those people who love Tiktok who are going to show off their creativity and want to earn something along with it, they should relax because very soon the YouTube shorts app is coming.
The launching date of Youtube Shorts
For now, this application is available only for some selected beta consumers and very soon this application will be available to all consumers. According to YouTube, during the two months of the end of this year, these applications are expected to be available to all.
Selected beta users will be selected in India
Prior to its official launch in India, it may be possible to select a few selected beta consumers to use it and then launch the app as soon as possible in the future as per the feedback from those selected consumers.
Is this just a clone of Tik-Tok?
YouTube shorts and Tiktok are not completely different in terms of features, it would not be wrong to say that YouTube announced this app after Tiktok was banned.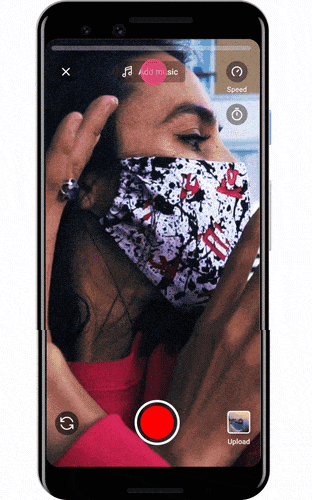 Also, let us tell you that Instagram also introduced the Reels feature soon after Tiktok was banned. Tiktok was banned in India on 29th June 2020 and Instagram started testing the reels from 6th July 2020.
Many other applications are also available in the market that provides exactly the same features as for example "Chingaari" apps which provide all the features of Tiktok, but these apps do not have a huge base of consumers. Youtube Can benefit greatly because there are a large number of users using YouTube in the entire world.
App review: Chingaari App
The User Base of all three Applications
Tiktok has 700 million subscribers, while Instagram has 1 billion active subscribers.
If we add the active consumers of Tik-Tok and Instagram, then even after that the users of YouTube are more than that. YouTube has 2 billion active subscribers.
Benefits of youtube shorts
There is no way to earn directly from Tik-Tok and Instagram Reels, while the YouTube platform allows earning.
YouTube shorts are expected to be a fairly good platform as it can connect more and more consumers directly due to its huge user base and it may be able to create a big shorts family.