Galaxy A72 could be Samsung's first phone with 5 cameras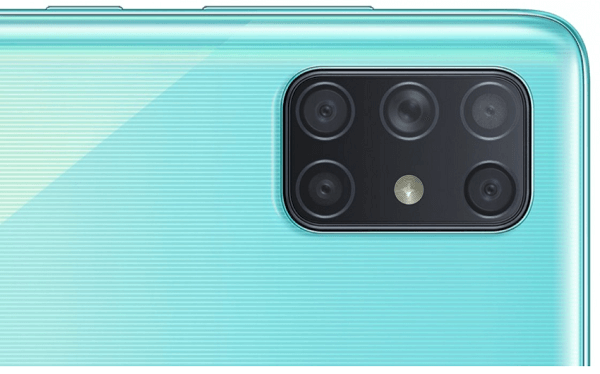 Samsung always keeps bringing some new features to its mobile phones including Galaxy A72. Whether it be Samsung's flip phone or the camera model flip phone (as Samsung A80 is Samsung's first camera flip-up phone.). Recently we also saw a Samsung dual-display phone and Galaxy M51 equipped with 7000 mAH.
The Samsung Note series is already a much-loved series for its innovative S Pen.
Taking forward such innovative features, the news is coming that Samsung's next phone Galaxy A72 can come with five cameras. But it is not that this phone with 5 cameras will be the first phone because it honors the Nokia 9 Pure-View.
Samsung's A series is known for experiments and for this particular thing, this series has been highly appreciated.
The special thing to see is what kind of cameras this model will come with. From a general perception, it can be a combination of 64 MP camera, 12 MP ultra-wide, 8 MP telephoto, 5 MP macro lens, and 5 MP depth sensor.
If a previous rumor is believed to be true, the A72 may be the first OIS (optical image stabilization) feature equipped phone of the A-series.
Along with the A72, the A52 is also the most awaited Samsung A-series phone and sales estimates for both these phones are believed to be up to 10% of Samsung's total sales.
Nowadays every mobile making company is looking forward to bring something new because in lockdown all the mobile manufacturing was stalled and their demand has increased a lot.
In such a situation, these companies are making every effort to increase their sales with new innovations.
You can talk to us or provide your suggestions or advice through the comments section below.