Apple A14 Bionic Vs Snapdragon 865 Plus, A Tough Battle
Apple has declared its latest A14 Bionic processor to be the most powerful mobile processor yet, but is this claim true? 'Snapdragon 865 Plus VS Apple A14 Bionic' is what we will learn in this article today. Snapdragon 865 Plus is the latest processor of Snapdragon, which is at the forefront of companies making mobile processors.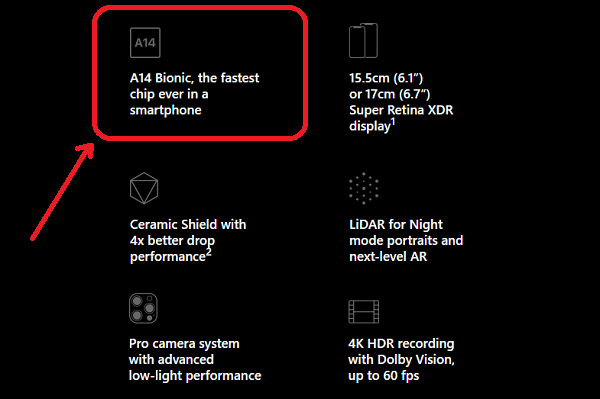 By the way, let us tell you that A14 Bionic comes under the 5nm fabrication process while Snapdragon 865 Plus comes under the 7nm fabrication process. Fabrication process reflects the power consumption and other intensive need of processor, this reflects A14 Bionic is more power-efficient.
Let's find it out, point by point.
Pros of both chipsets


Benchmark Comparison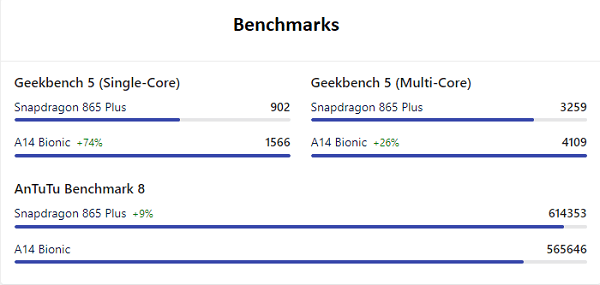 Connectivity Comparison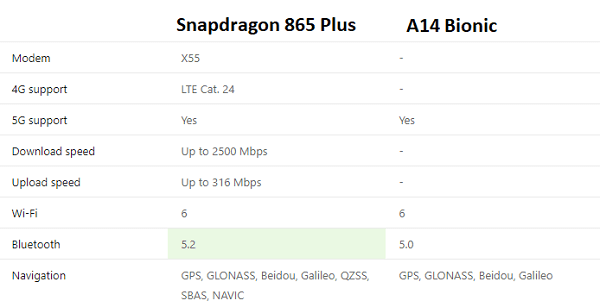 Read Also: iPhone 12 Mini Vs iPhone 5S – Interesting Comparison
Graphics Comparison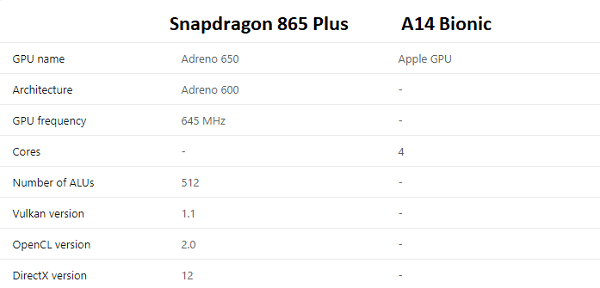 Memory Comparison

Multimedia Comparison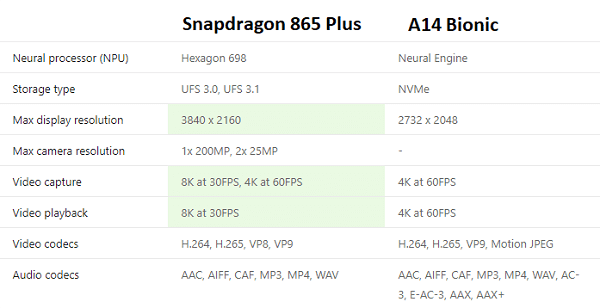 Another Interesting One: iPhone 12, Everything You Should Know About
Performance Comparison – Apple A14 Bionic Vs Snapdragon 865 Plus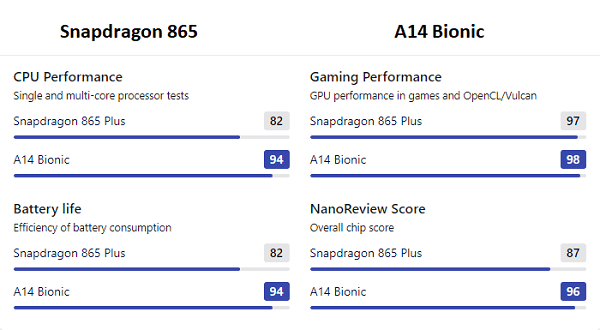 CPU Comparison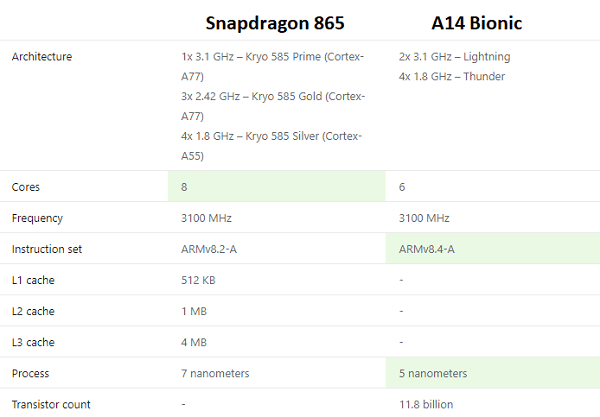 Other processor manufacturers like Samsung, Huawei, and Mediatek are also in process of launching their more powerful yet efficient CPUs.
Conclusion
The performance of Samsung's latest Exynos 1000 is also seen at different levels. In the coming time, it will be interesting to see when Huawei enters this 5G war with its own more efficient processor. We hope that in the future, Google will further lightweight and optimize its Android operating system. The thing to note in this comparison is that the A14 Bionic runs on iOS while Snapdragon 865 plus works on the Android operating system, and iOS is a more optimized and fast OS than Android.
According to all the facts shown above, the winner of 'Snapdragon 865 Plus VS Apple A14 Bionic A14′ is the obviously A14 Bionic.
You can tell us you thoughts/suggestions through comments.