Top features of iOS 14 are inspired by Android, let's check it out.
If you are an Android smartphone user then perhaps the top features of IOS 14 may seem familiar to you. Apple announced that it will use its own silicon processor in the upcoming Mac Book production.
1) Widgets on Homescreen – Top features of iOS 14
Under this new change, users can pin applications such as clock, map, and calendar that come with dynamic data via widgets on the home screen.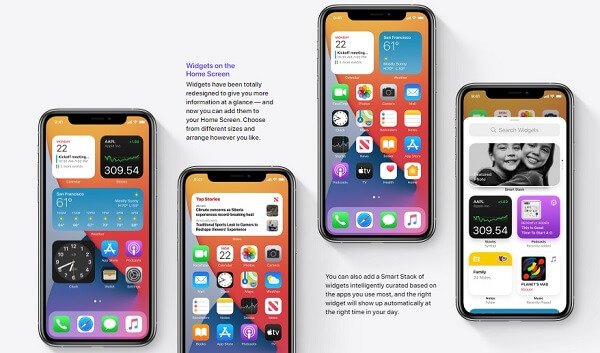 Android consumers have had this facility for years.
2) App Library – Top features of iOS 14
In this new feature of Apple, users get this feature, so that they can organize their apps.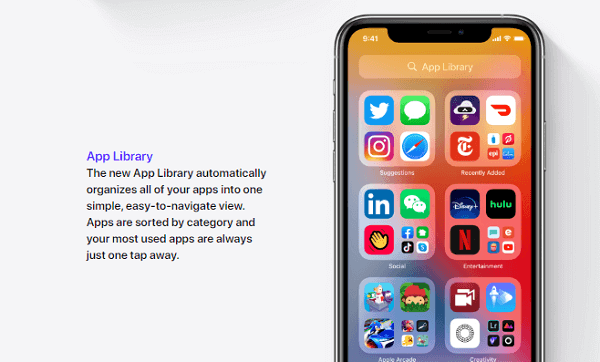 Apple's apps library automatically divides these apps into a variety of categories such as entertainment, social, tools, etc.
Let us tell you that this is a form of Android's App Drawer, which Apple has adopted.
Read more here about Apple
3) Other Email and Browser Default Applications
In iOS 14 you can now set the default of any third party application instead of using the default email or browser, but this feature is limited only to the email and browser applications i.e. you cannot set the default to any other application. 
For example, you still cannot change the default message app.
Whereas in Android, you can remove any default application as per your wish and set the default to any third party application and there is no restriction.
4) Artificial Assistant and incoming call – Top features of iOS 14
In this new change of Apple, SIRI (Artificial Assistant of Apple's) will no longer cover the entire screen but will appear for you in a small circle Rupee icon and the results will now be visible on the top of the screen.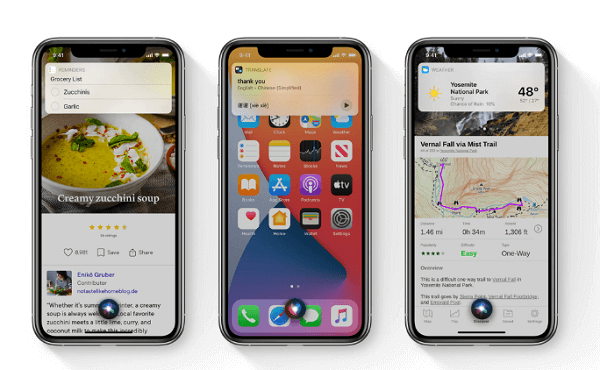 In this way, like Google Assistant, Siri too will no longer cover the entire screen.
In addition, incoming calls will also not appear on the entire screen if you are working on any other application.
5) Application slices
Here the application developers will get the facility that they can provide special features of the application without even installing it.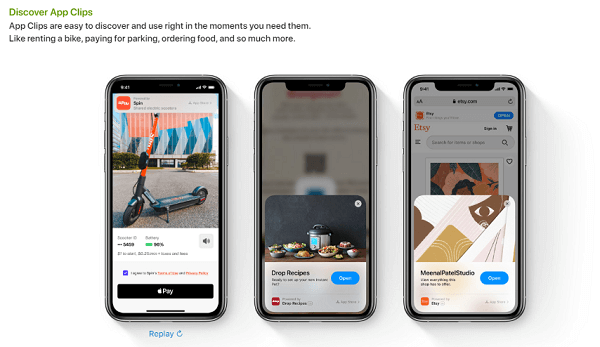 It is quite interesting that users can use their main work without installing the entire application. Note that this is Android's Instant Apps feature, which has already been found in Android for quite some time.
6) Picture in Picture
This feature is not new to iOS but it was not seen in iPhones yet before it was shown in IPAD. But with this update, now its support has also come in the iPhone, which means if you are watching a video, you can resize it in a small window and also do other work simultaneously.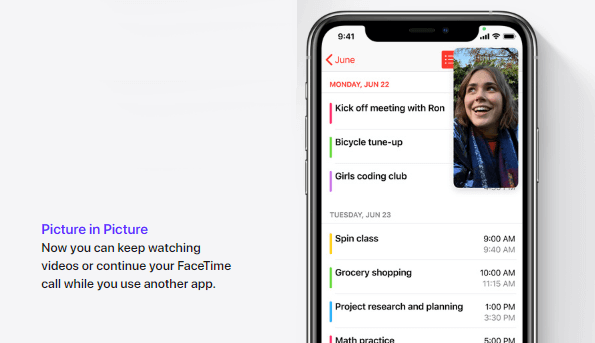 We have already got to see this on Android 8 onwards.
Above are some of the special features that we have seen in iOS 14 which have been inspired by the current features of Android, we consider it good because Android is the most popular mobile OS of the world and the features that make it popular, obviously they are liked by everyone.
We are waiting for your opinion about iOS 14, you can talk to us through the comments below.