How to make your Android phone ultra-fast, Super useful guide
Do you know how you can keep your Android smartphone as fast as new ones?
As we all know that nowadays, whatever Android phone's applications are launched or its update comes, day by day that application makes your smartphone slow, and thus your phone becomes very slow and we don't know to find out why the phone has become so slow.
While many such applications together make your phone slow or very slow.
So let's take a veil from this mystery and know how to get rid of this problem.
For this, an application proves to be a boon that will make your phone fast like new in just one click, yes the name of this application is SD MAID.
Let us know in detail how it works.
As soon as you install this application in your smartphone, then you will have to give some permissions to this app, do not worry, and provide permissions.
Note that on every screen you will see a refresh icon in the right hand lower side, after touching it, the details will be shown on that page.
1) Overview
You will see the first screen of the overview where you will get to know about the phone's storage as well as whether the phone is rooted or not. Apart from this, a lot of information appears here, as you can see in the screenshot below.
2) Explorer
In this section, you can explore any part of your phone's memory, note that if you do not know about a folder, do not delete it because it may be a part of your phone's operating system.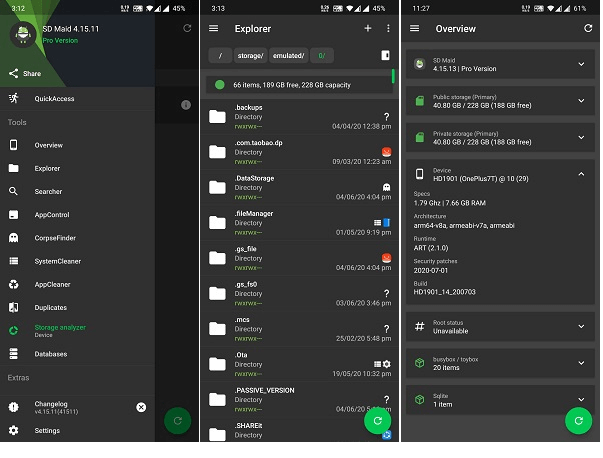 3) Searcher
In this option of the application, you can search for any other application or anything, as well as you can use the wild card to search. If you do not understand anything about this option, then no problem, you can skip this part as it is for advanced consumers.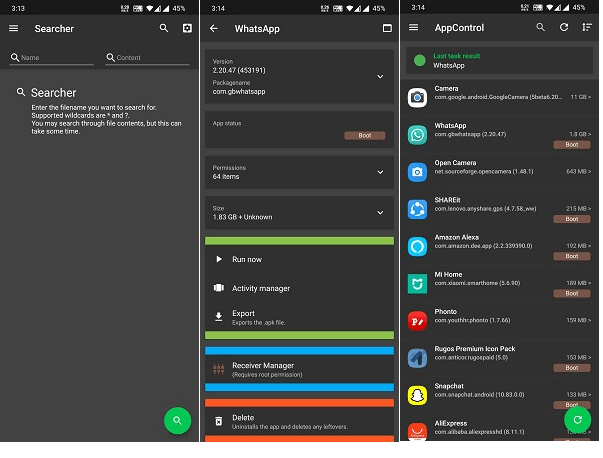 4) App Control
First, you click the refresh icon in the right lower side so that all the applications are loaded and seen here. Now you will see a list of all the applications installed on your phone, and if you touch any application, you will see all the details about the touched application.
Here you can know everything about that application and separate the .apk from that installed application. If your phone is rooted, you can also delete the applications of the system from here, which is not possible with the normal uninstaller.
You can also monitor the entire activity of the application form here so that there will be no risk in the privacy of your data.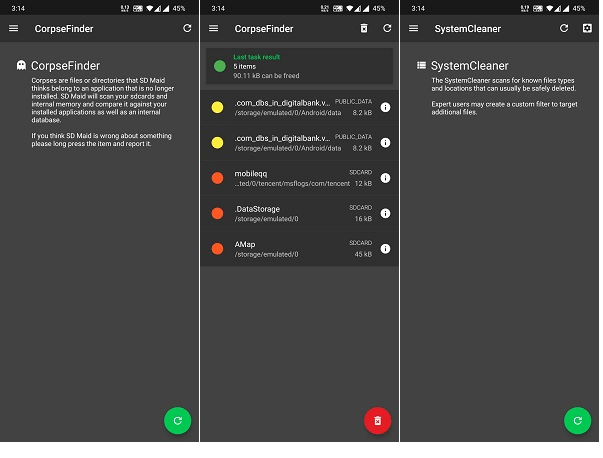 5) Corpse-Finder
This is the most important part of this application, from this you will get the remaining unused data of the applications that you have uninstalled but even after deleting them, some of the remaining parts of those applications may remain. And this useless part keeps wasting your phone's memory and we don't even know.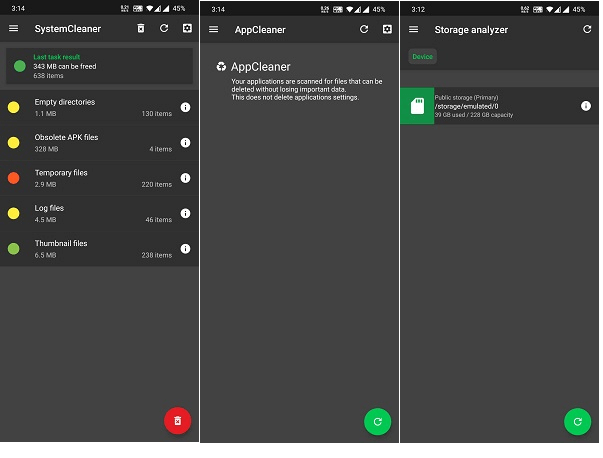 6) System Cleaner
As soon as you refresh here, you will see some options like thumbnail files, log files, temporary files, empties directories, obsolete apk files, etc. These are all the files that your phone does not need, yet they are filling up your phone's memory, you can delete them and get a lot of space in your phone memory.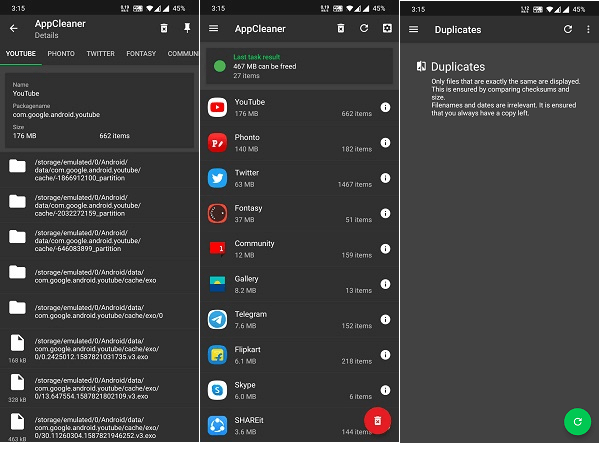 7) App Cleaner
Our Android phone keeps making some temporary files to operate normally and many applications also make cache files and the size of these files increases day by day which causes the phone to start hanging. By going to this option, you can delete the data and cache of these applications, which gives you the opportunity to save extra space. Also, the phone starts working fast.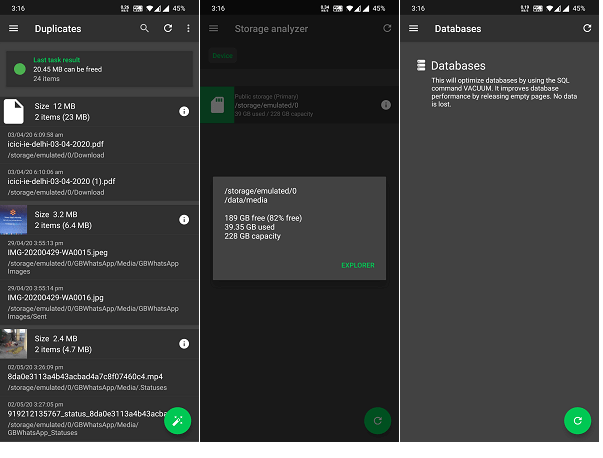 8) Duplicates
This is my favorite part and why? Let's know:
We all click a lot of pictures and forget them after some time, but it happens many times that more than one picture is the same and one of them is enough for our needs.
But all those extra pictures are also left in the phone, this can also happen with downloaded files.
In this case, by coming in this option, you will see all the same files in your phone, which you can compare here and delete the unnecessary files, thus saving you many GB of phone storage.
9) Storage Analyzer
You can analyze your phone's storage here and know how much space is available.
10) Database
When we install many applications on our phone and then uninstall them
So, the phone's database becomes fragmented due to which the performance of the phone is down, using this option we can repair the database of the phone's apps.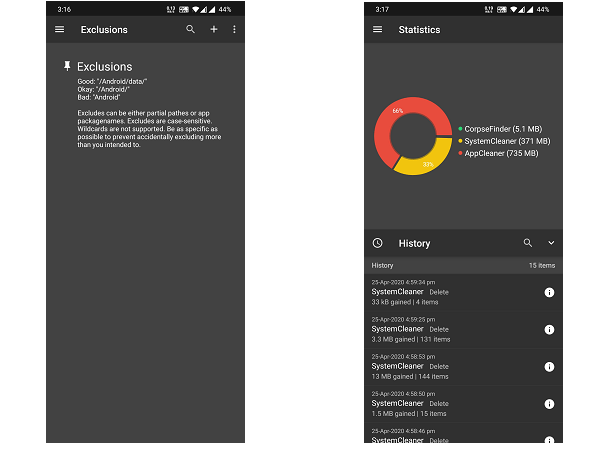 You can superfast your phone using the above options, share your suggestions/feedback to us through the comments below.
The author has no connection with this application, the author found this application useful, so this article was written so that it could benefit consumers.