Xiaomi releases much-awaited MIUI-12 ROM update for these phones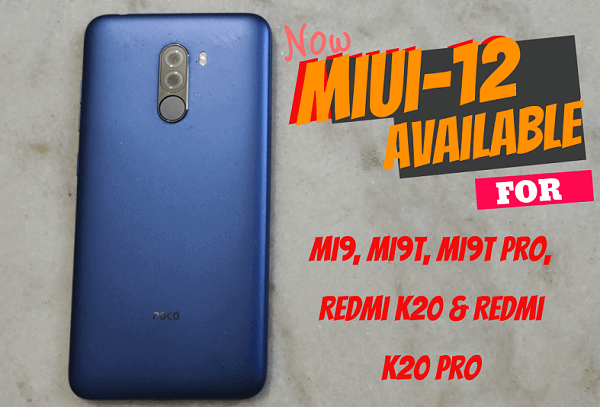 The much-awaited MIUI 12 update has arrived for Mi9, Mi9T, Mi9T Pro, Redmi K20 & Redmi K20 Pro devices.
The company has clarified that this update has been released according to its stated timeline.
Along with this, the company has also told through its Twitter account that an update will also be released for Redmi Note 7, Redmi Note 8 Pro and Pocophone F1 soon.
Those consumers who have for Mi9, Mi9T, Mi9T Pro, Redmi K20, or Redmi K20 Pro should not be worried because they will soon get to see these updates on their phones. This update will be made available to consumers through OTA (over the air).
It is worth noting here that it is possible that not everyone can get these updates at the same time because updates of this type are released in batches.
For example, the device sold in the first month of its release may get the first update, and the devices sold in the next month may get the update later.
So be patient and you will definitely get updates very soon. It is also possible that for the first time only beta testers of MIUI ROM will get this update and when the company feels that this update is stable in the right way then they can push it further.
If you have any questions or queries, do let us know in the comments below.
Read more interesting facts and articles related to Xiaomi here.