Top Things to Know at Apple Event 2020
Here is a glimpse of the latest Apple Event 2020.
The new apple watch series six with the perfect combination of powerful features and beautiful design.
Series 6 is our most colorful lineup ever announced at Apple Event 2020. there is a new blue aluminum case, this updated classic gold stainless steel finish, and a new gray black stainless steel called graphite.
And for the first time, a stunning new apple watch product red now on the inside series 6 is packed with incredible technology including a new health sensor that enables an amazing new capability.
The new health sensor in series 6 shines red and infrared light onto your wrist and measures the amount of light reflected.
Advanced algorithms use this data to calculate the color of your blood which indicates the amount of oxygen present in the new blood oxygen.
The app lets you measure in just 15 seconds and series 6 also captures periodic background readings and stores them in your health.
So if you wear your apple watch to bed, it can record background measurements while you sleep.
Inside series 6, sixth-generation system in package, it's a purpose-built design that's unique in the industry.
It includes a high-performance dual-core processor based on the A13 Bionic and iPhone 11 but optimized for apple watch the S6 is up to 20 percent faster than the previous generation.
Series 6 has an even better always-on display, now it's two and a half times brighter outdoors when your wrist is down.
Series 6 also features a new always-on altimeter that provides continuous elevation throughout the day.
Now let's talk about watch faces, the GMT face shows multiple time zones at once and takes into account where you are.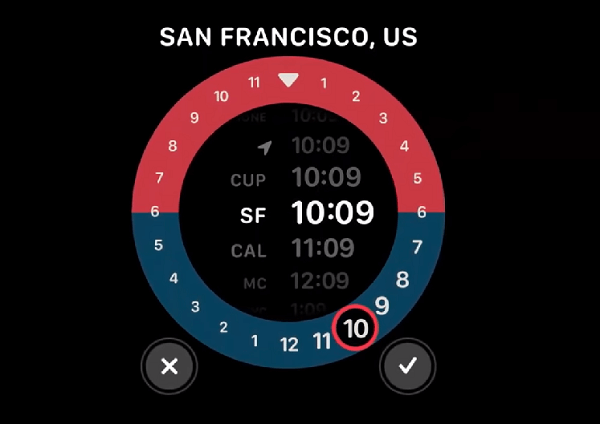 The count up face lets you start tracking elapsed time from any given point and inspired by classical racing watches.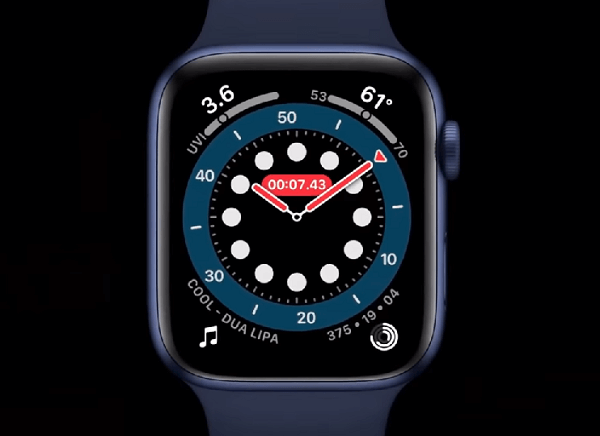 The chronograph pro face features multiple time scales including an attack emitter to measure speed based on time traveled over a set distance in the Typograph watch-face, numerals can be displayed in three custom typestyles and four different scripts.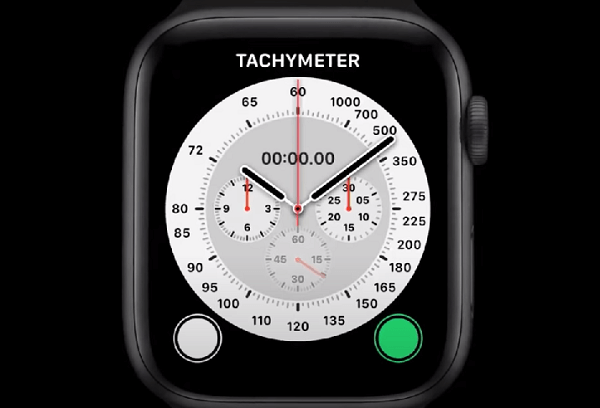 Every combination is tailored to fit the face perfectly, also collaborated with the artist jeff mcfettridge to create a unique piece of art for your watch.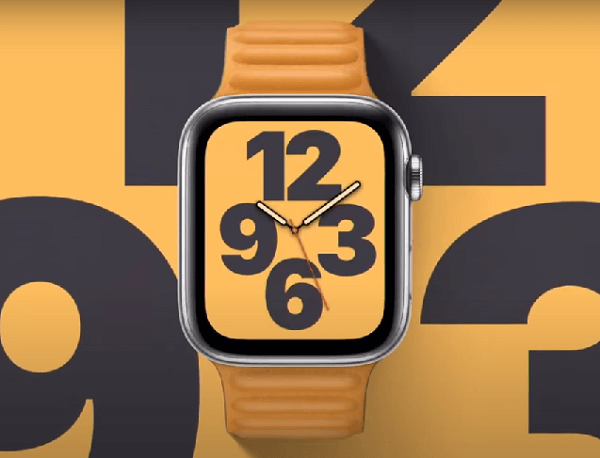 There are millions of combinations and a different one animates when you raise your wrist, the memoji face brings your favorite memoji to your watch.
Each one moves and reacts to your touch and with the stripes watch face. you can show your pride in who you are support your favorite team or even match what you're wearing in watch OS7.
Also given developers new tools to build even more specialized watch faces, so if you're into surfing there's a watch face for that with apps like dawn patrol to check surf conditions, or if you're into photography, there's a watch face for that with apps like Lumi to help you track the sun's position or if you're a healthcare provider, there's a watch face for that with apps like notable to see your upcoming appointments. isn't it Apple Event 2020 interesting, right?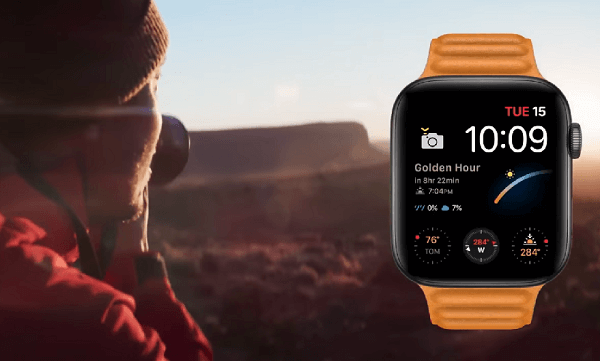 The solo loop is remarkably simple no clasp no buckle no overlapping parts just one continuous piece made from custom liquid silicone. the solo loop is stretchable so you can easily slip it on and off your wrist. it's available in a range of sizes so you can find your most comfortable fit and it comes in seven fantastic colors.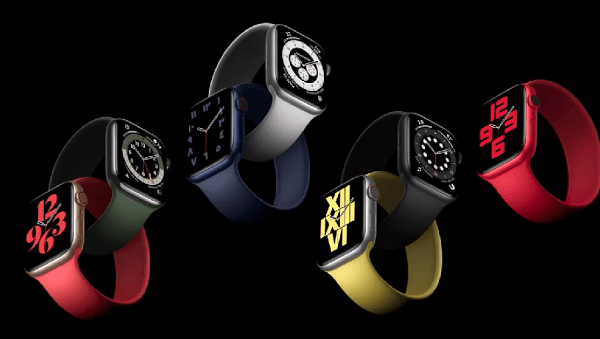 Another version called the braided solo loop it's made from 100 recycled yarn, which's meticulously braided with ultra-thin silicone threads and it will be available in five colors.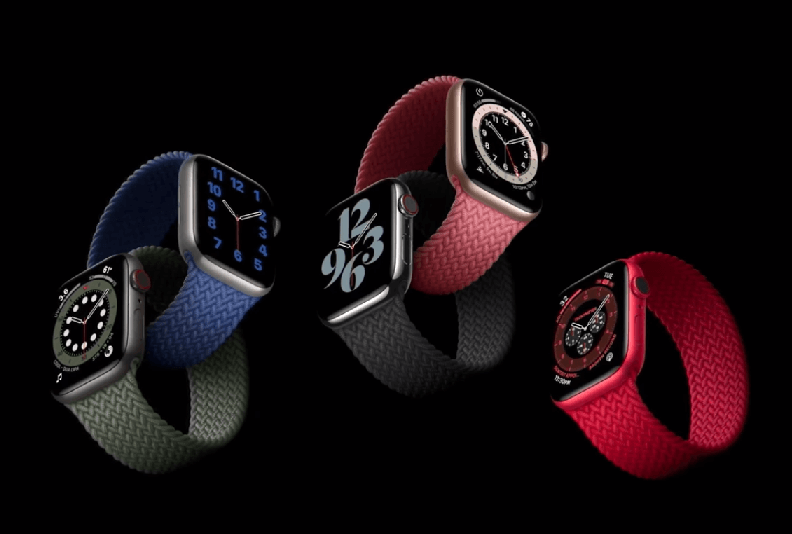 Apple one gives you and your family all the services you love in one simple plan starting with the individual plan which offers the best of entertainment including apple music, apple TV plus, apple arcade with 50 gigabytes of iCloud. the family plan lets you share all these services with up to five members of your family plus 200 gigabytes of iCloud in countries where available.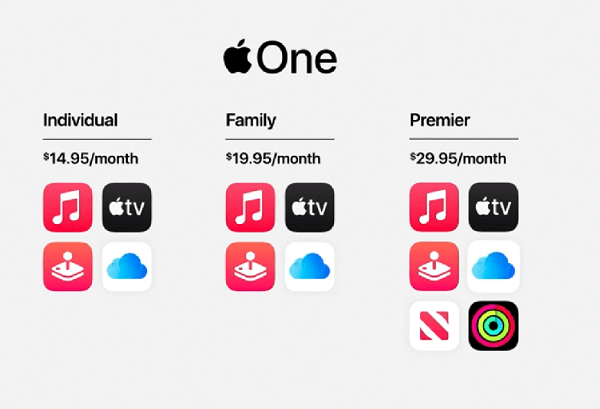 There's a premiere which adds apple news plus apple fitness plus and a massive two terabytes of iCloud.
Apple one will be available this fall and it includes 30 days free so you can try any of the services.
iPad 7th generation – Apple Event 2020
The highlight of Apple Event 2020 iPad 7th Gen, It delivers a beautiful 10.2-inch retina display with support for apple pencil and the full-size smart keyboard on a thin light, and affordable design. so this year apple taking its beloved design and cranking up the performance.
The new iPad 8th generation – it's more capable than ever and it starts with the A12 bionic. this chip is a powerhouse, it features a powerful CPU and super-fast GPU compared to the already fast chip in last year's iPad.
It has a 40 faster CPU and delivers a massive two times jump in graphics. this new iPad with the A12 bionic is up to two times faster than the top-selling windows laptop. it's up to three times faster than the top-selling android tablet and it's up to a whopping six times faster than the top-selling Chromebook.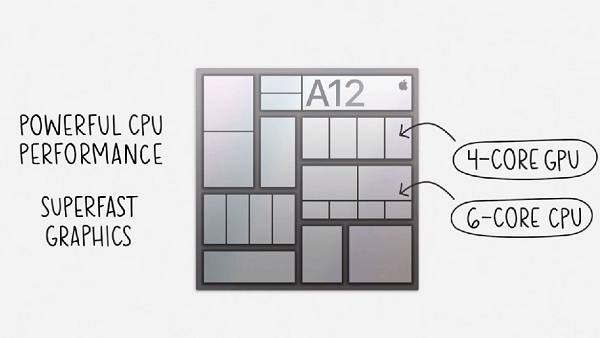 They include powerful custom technologies like the neural engine for machine learning like allowing you to instantly transform the color of your photos or even analyze your tennis game and provide real-time stats like ball speed and body positioning. altogether the A12 bionic takes performance to the next level.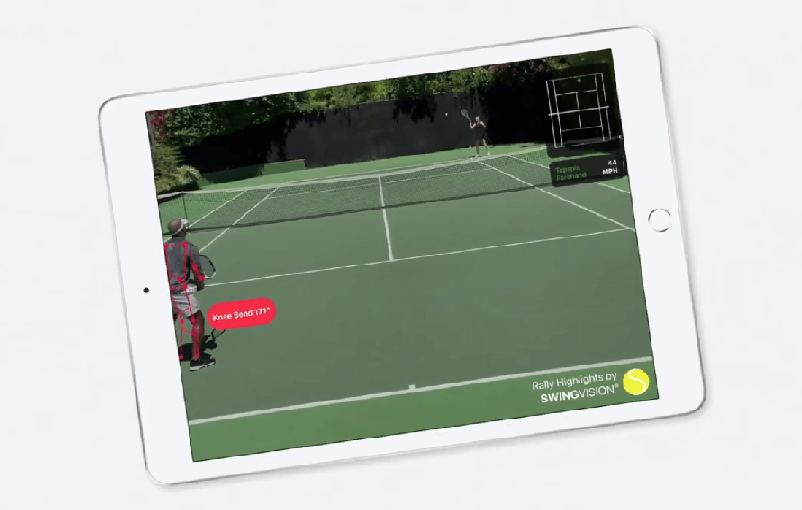 Now let's talk about Accessories Announced at Apple Event 2020
Cool accessories are another aspect of Apple Event 2020.  iPad 8th gen works with the full-size smart keyboard and keyboards from Logitech like the combo touch with a trackpad and the rugged combo that's so important.
For the school iPad, OS14 makes the iPad even more intuitive fun, and productive because you can get your work done just about anywhere. iPad OS even understands what you write, letting you take quick actions with just a tap.
Smart selection understands the difference between handwriting and drawings, making it easy to select only what you want and paste your handwritten notes as type text into another app.
This powerful handwriting and note-taking features join a host of other new features that continue to push what's possible on the iPad and it all runs beautifully on the new iPad 8th generation and it starts at just $329 and it's just $299 for education customers.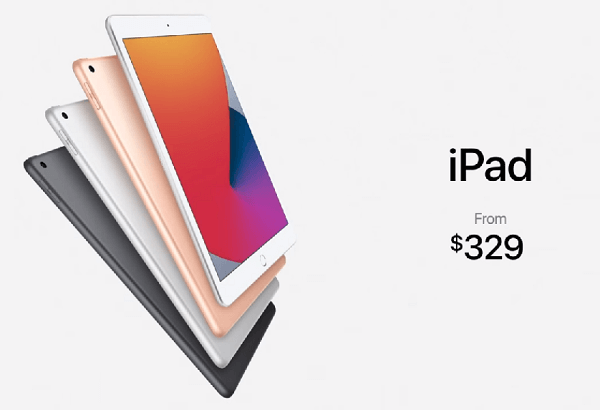 Customers can order the iPad 8th generation today and it will be available starting this Friday.
Apple thrilled to introduce an all-new redesigned iPad air in Apple Event 2020. the all-new thin and light enclosure and narrow border design feature a beautiful all-screen display.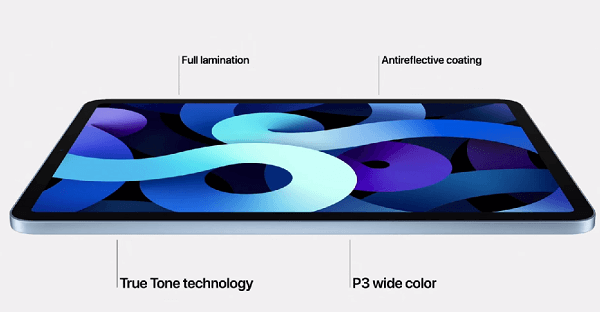 Each element of the iPad Air is meticulously crafted from the precise machine top button to the sculpted detail around the camera and the new iPad air design comes in five gorgeous colors including a new rose gold green and sky blue finish.
Read Also: iPhone 12, Top Thing You Should Know About
In the same footprint as the previous air, the new iPad Air features a larger 10.9-inch liquid retina display with a resolution of 2360×1640, that's over 3.8 million pixels for extra crisp text and photos and it has advanced display technologies like full lamination, white color-true tone and an anti-reflective coating that combined deliver an amazing visual experience.
Apple-designed a next-generation touch id and integrated it right into the top button.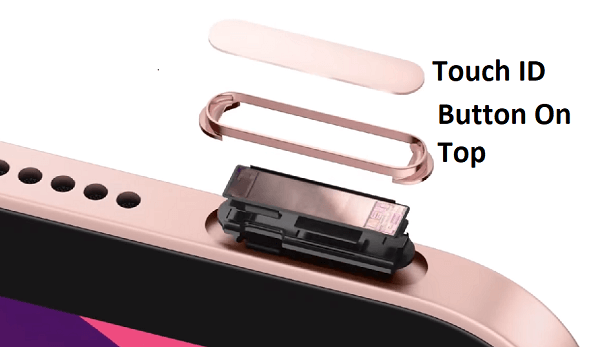 The technology under the button is amazing, it uses a sapphire crystal lens and next-generation custom sensor that more efficiently captures the details of a fingerprint.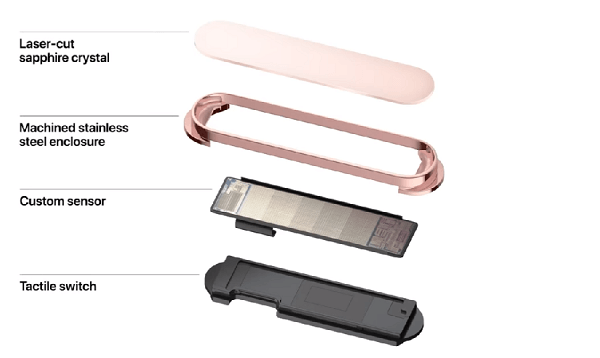 It uses a faster secure enclave to more quickly authenticate the fingerprint data. I'm super excited to tell you about the powerful new chip built into the new iPad air.
Latest A-series Processor
A14 Bionic and now with A14 Apple be the first in the industry to use the breakthrough five-nanometer process technology. Apple able to pack 11.8 billion transistors into A14, that's an increase of nearly 40 percent over a seven-nanometer chip.
A14's powerful new six-core design results in an enormous 40 increase in CPU performance compared to the previous iPad air. A14 also features the newest GPU architecture scaled to deliver the maximum sustainable performance at the lowest possible power.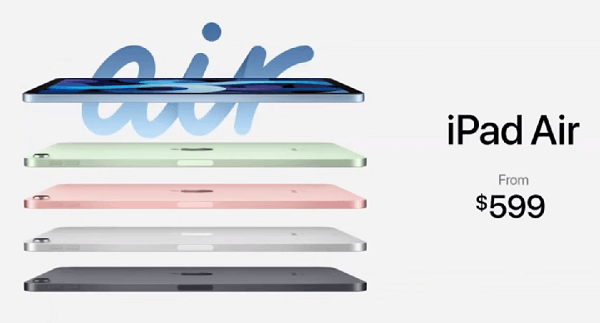 The new four-core design delivers a 30% increase in graphics performance as well so for customers using iPad air for performance-intensive apps like editing 4k videos, creating works of art, or playing immersive games, the incredible performance of A14 can handle them all with ease.
By doubling the number of cores to build a 16 core architecture the Neural Engine in A14 is capable of executing an amazing 11 trillion operations per second.
The new air also includes great cameras front and back. The front 7-megapixel facetime HD camera supports smart HDR improved 1080p video capture and better low light performance for really high-quality video calls.
On the back is the same 12-megapixel camera used in the iPad pro with focus pixels and a larger aperture to capture incredibly sharp photos and stunning 4k video enhanced with improved video stabilization.
To elevate the audio experience Apple redesigned the speaker system providing stereo audio and landscape mode. The new air also works with amazing accessories including  "Apple pencil" which attaches magnetically to the side for pairing charging and storage, and the beautiful magic keyboard.
If you've got any questions for Apple Event 2020, feel free to drop them in the comments section below, see you guys in the next one.