Top 10 things to do after getting a new phone
Top 10 things after getting a new phone, this topic can be a little tricky because not everyone knows everything about phones from us. Also, it is not the case that everyone has knowledge of technical things.
So in an easy way, in this article, we will know that the top 10 things to do after getting a new phone which we should do first after purchasing the phone.
1) Use Phone Cover
Today's mobile manufacturer companies use Corning Gorilla Glass or Asahi dragon-trail in their mobile displays. These are the technologies that strengthen the display.
In spite of this, if the mobile falls, its screen can break even if the display uses any strengthening technology. So, when buying a mobile, take the mobile cover accordingly, because besides protecting the display, this cover also protects the mobile from accidental scratches.
2) Data backup of old phone
Everyone's phone has important data and when we change the phone, keeping this data safe is a very critical task. If you are buying the mobile of the same company, which was your old phone, then this task becomes a little easier. Because every company gives the facility to transfer data from one phone to another.
For example, Xiaomi offers an app named "MI Mover" and OnePlus provides an app called "Oneplus Switch" that allows you to transfer data from your old phone to a new phone.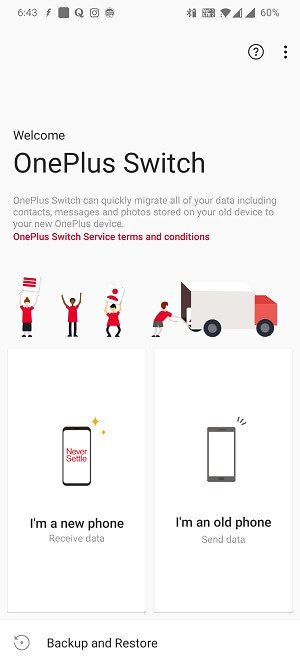 3) Must install screen guard or tempered glass
As we mentioned in point 1, protection is very important for the display along with the phone cover, because if the display is broken, it can cost a lot.
Therefore, it is better to put a screen guard or tempered for less money and avoid the expense of display. But it is a matter of care that screen guard or tempered glass should be of good quality.
Read This Also: Top 5 things you should do with your phone
4) Delete the bloatware that came with the phone
Mobile manufacturers place various advertisements in their new mobiles which we call bloatware. Bloatware gives a lot of push notifications and keeps using the battery all the time. Also, they continue to consume mobile processors. So it is very important to delete them. If some bloatware cannot be deleted, then disable them by going to settings.
5) Turn on Find My Device
The Android operating system provides the facility that you can track a phone where that phone is. Apart from this, Find My Device also gives you the facility to lock your phone.
If your phone is lost somewhere, you can remotely lock it and also reset the phone remotely. In this way, the thief will not be able to see your photos or messages on the phone. Also, your data will also be safe. By turning this setting on, you can also locate it and catch the thief.
You can use this feature in 2 ways:
   a. You can go to Google Play Store and install "Google Find My Device" app and then use that application.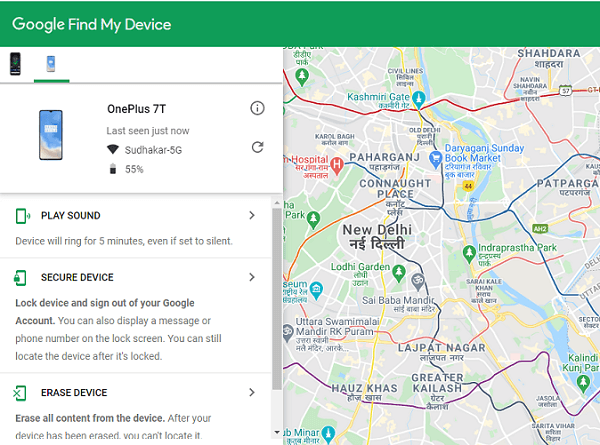 b. Google will start searching your device as soon as you write "find my device" directly in Google search.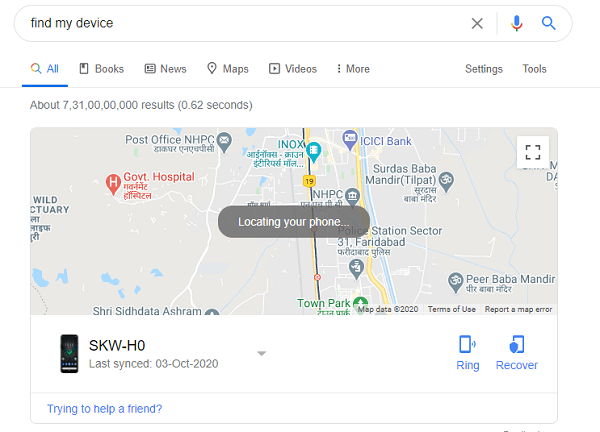 6) Save the invoice
If you are buying the phone from a shop, then definitely take the original bill. If you get some repair work done on the phone at the service center during the warranty, then you will need this bill at that time. Photocopy or printout of the bill with the service center is not considered valid, so keep this original bill safe.
If you have purchased the phone from an online shopping site, after the delivery of the phone, go to the order history and download the invoice and print it out and save it.
Read Also: Easy ideas to increase phone battery life and backup time
7) Fully charge the phone before using it
When the phone comes in transport, it comes with a lot of shocks, due to which the battery of the phone is not properly arranged and if you start using it immediately then the battery may not work properly in the future. So, first of all, charge the battery completely and after that, use the phone smoothly.
8) Please install all the updates
Mobile manufacturing companies periodically issue software updates for mobile phones. These software updates remove old bugs and provide security against future threats.
Also, after installing the updates, the device becomes smoother because the previous problems are fixed in the updates.
9) Understand the new phone for some time
The new phone brings with it many types of features and it may be that your old phone does not have these new features. So by going to the settings in the new phone, understand all the options well and if something is not understood, then search the Internet.
This will mean that you will understand all the features of your new phone and will not make any mistake that your phone can be damaged. The more accurately you understand your phone, the easier it will be for you to use the phone.
10) Keep backing up your old phone on Google
As we all know that Android is the operating system of Google and if you are an Android phone user then it is important for you to know that Google provides a backup option in its applications.
For example, in Google Photos, you can save your unlimited photos, that too with high resolution. Also, in Google Drive, you can save up to 15GB of data for free. You can also upload your data from your old phone to Google Drive and download your data to a new phone.
Bonus Tip –

 

Top 10 things to do after getting a new phone
When we set-up the Android phone for the first time, after entering the Gmail id in the setup, select the option "Copy apps and data" instead of the "Setup as new Phone" option.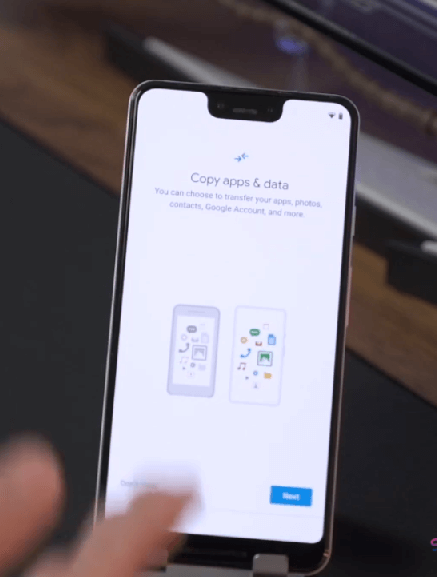 With the choice of this option, potentially all the photos, installed applications, contacts, etc. data that was in your old phone will automatically be downloaded to your new phone. This trick will make it easier to download your data.
Just keep in mind that after setting up the new phone, if possible, keep it connected to fast wifi for about 1 hour so that your old data is correctly downloaded to the new phone.
We hope you enjoyed the Top 10 things to do after getting a new phone.
What do you think about these tips for your new phone?